Since mobile devices are a huge part of our daily routine as almost half of the population is using mobile devices to access the internet, 5 mobile trends are on the rise. If you own a business website maybe you should take these trends into account when planning your future digital marketing strategy!
As the following infographic shows, credit cards will soon belong to the past as they are replaced by mobile card readers; check-in apps will be essential as they inform users of nearby venues or great business offers, mobile device management software is already a must have, mobile advertising is growing rapidly and expected to grow 76% this year and mobile video will account for 66% of mobile traffic in 2017!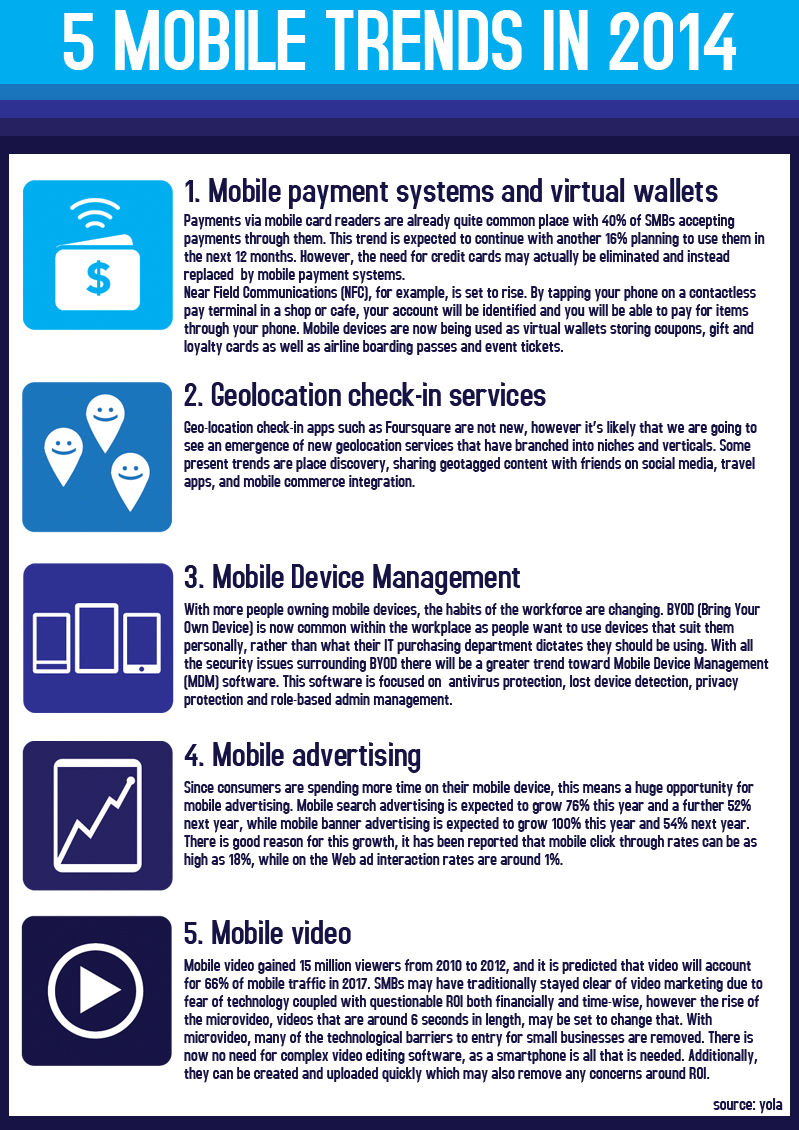 ---
If you still haven't got a mobile application for your business and having these trends in mind, maybe it's time to ask for our help!
---