This year's Halloween, the 31st of October 2013, is going to be a day for all brands to remember! Pepsi decided to celebrate by choosing a very unexpected costume. Pepsi's Belgian ad agency released one of the most daring creations we've ever seen: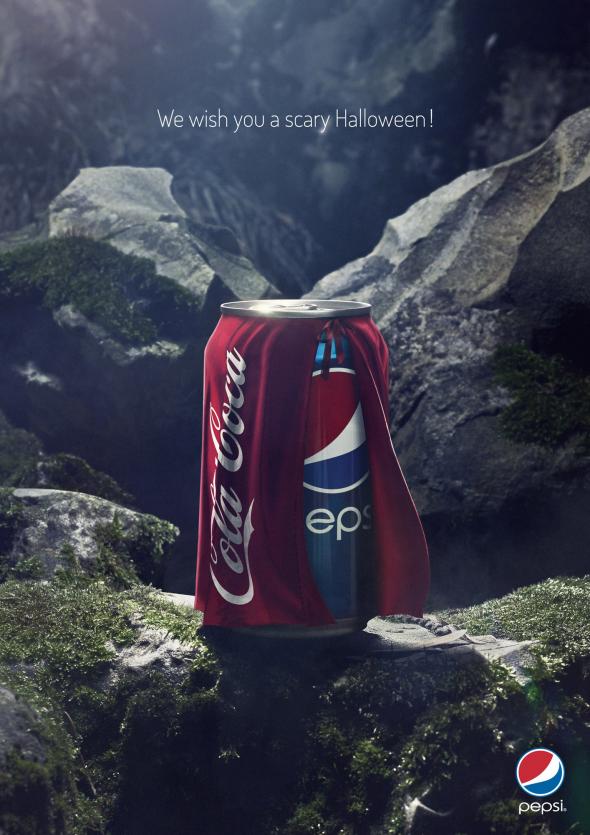 Only 2 days later Coke responded and although none of Coke's agencies appear to be the creators of the ad, this 9Gag response, probably a fan art, is a true lesson on timing, great sense of humor and true awareness of social media: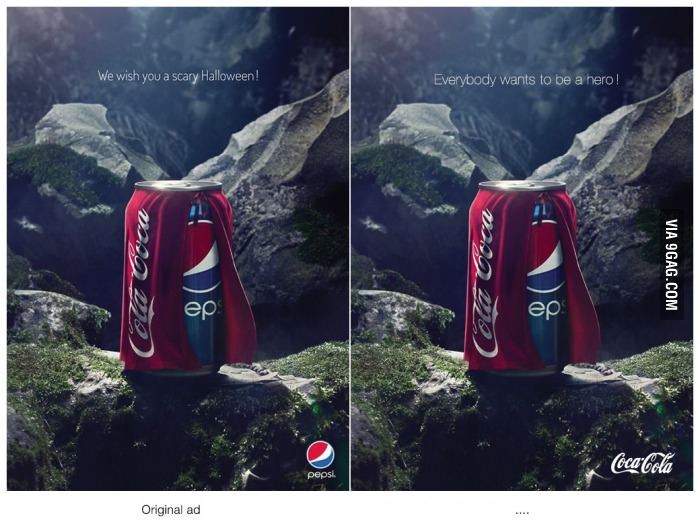 That was pretty cool!