Main Use & Features
Foursquare, in case you are not a member, is a geolocation social media network for mobile devices. By downloading the app, members may ''check in'' at venues and win prizes, share their activity and receive notifications for nearby offers, or locate nearby venues.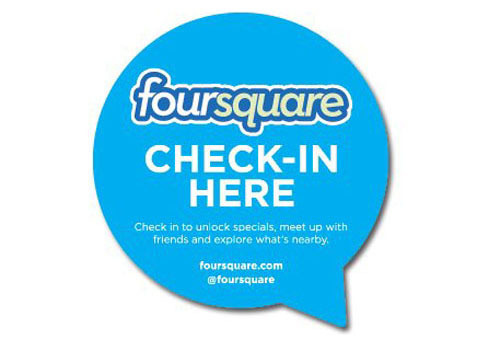 Foursquare also rewards members with badges so that the most often visitor of a venue becomes the "mayor", for instance. These badges are shared and provoke visits and competition between users.



New features

An ads pilot program has just started for small businesses!

You may now put your ad in Foursquare and have your business appear on the top of the search list.

Restaurant owners can now upload their menu to Foursquare

and thus, attract users that are seeking specific food or dishes! Next time just look for pasta and Foursquare will help you find the closest available dishes!

Users may now filter their searches

according to their lists, their friend's recommendations, the prices, plus various additional factors and details. This means one thing; a detailed and nicely written business page can bring you among the top search results!

Foursquare now asks facts questions

in order to expand it's data collection and to provide users with accurate and complete information about each venue. So the next time you visit a store you may have to ask questions such as '' does this place accept credit cards?'', ''is there a Wi-Fi?''

Users can now answer to questions regarding their personal opinion about a place.

Questions like "how loud was this place" or "do you like this place better than the other?" may appear in your screen to let Foursquare know how most users feel about a place and recommend it with more accurate terms such as "noisy" etc.


---
Our
Social Media
and
Mobile Applications
solutions will help you communicate your venue with the widest possible audiences!
Just ask us!
---