When seeking for real value, Social Media and especially Facebook can be your best and most loyal partner!

But, what exactly can Facebook do for your business?

Facebook Page
A Facebook Page offers you the way to create an effective online presence and interact with your customers directly. All your news, offers, products, pictures and anything you wish can be posted on your page and be shown to all your fans as well as your fan's friends if shared. A page in Facebook will enhance visits to your website, to your shop and can do miracles for your brand awareness if handled with creativity.


Low cost and effective advertising
Advertising on Facebook is a comparatively costless way to create brand awareness and communicate your businesses' deals in a targeted audience. You may choose your audience's age, geographical position and select among various demographic data in order to set your advertising targets. Your campaigns and ads on Facebook are fully monitored allowing you to be aware of the ad's effectiveness and also flexible as you can make any adjustments on targeting or budget, anytime you wish.

Offers, Deals and Discounts
Through your Facebook page or via the Facebook Ads you may communicate your special offers, deals and discounts and instantly be seen by all your fans or the targeted audience of your ads. You may use simple Facebook posts for your announcements at any time or use Facebook Places and through geolocation technology in order to offer special prices to those who visit your business for those of your clients, who use mobile devices.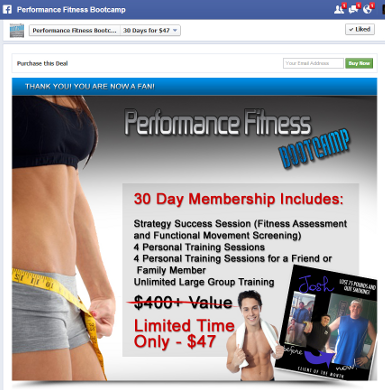 Of course, your industry will better determine what best fits your needs or how your business can use Facebook more effectively.
---
Check out our Social Media Solutions and don't hesitate to ask what we can do for you!
---