Bitcoin may sure have started as a utopic project back in 2008 from very creative young minds but no one can call it a bubble any more. Although its value had its ups and downs, such as in 2011 when it rapidly rose from $0.30 to $32 and fall back down to $2, its course since then is going up and for the first time, cracked $1,000!
This tweet shows it best
: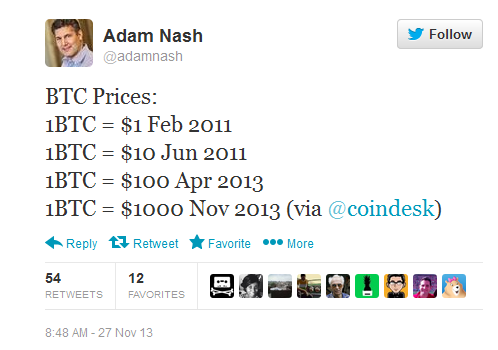 Bitcoins are now rapidly appreciated
by a large number of services around the globe while most people are still wondering whether they should give in or this is just another bubble.
The truth is that
most financial analysts are waiting for the big crash
while there are still some optimists left that predict it's going nowhere but up. Still, Bitcoin whether has a future or not,
proves the enormous power of the internet when something goes viral in such a big scale
.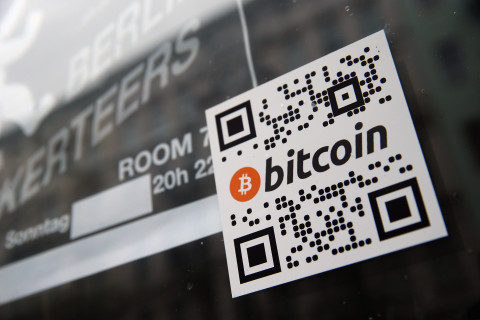 Either way, there are
a few interesting stories
to share about the
huge hype of Bitcoin mania!
Cyprus' biggest private university says it will start accepting the digital currency Bitcoin as an alternative way to pay tuition fees!
The university claims it is the first in the world to take Bitcoin payments. University of Nicosia's Chief Financial Officer Christos Vlachos says the move will help foreign students in countries where traditional banking transactions are either difficult or costly to pay fees for programs such as online degrees.
More…


Missing: hard drive containing Bitcoins worth £4m in Newport landfill site buried somewhere under four feet of mud and rubbish, in the Docksway landfill site near Newport, Wales, in a space about the size of a football pitch is a computer hard drive worth more than £4m.
It belonged to James Howells, who threw it out when he was clearing up his desk in mid-summer and discovered the part, rescued from a defunct Dell laptop. He found it in a drawer and put it in a bin.
More…


You are looking at a $750,000 pizza!
It is widely believed that the first real-world bitcoin transaction took place on May 21st, 2010. Laszlo Hanyecz, a programmer living in Florida, sent 10,000 bitcoin (BTC), the online-only, open source cryptocurrency, to a volunteer in England, who then spent about $25 to order Hanyecz some Papa John's. Hanyecz then uploaded the image above as proof that the transaction had been successfully completed. It was a major milestone in bitcoin's short history. And as of right now, it cost Hanyecz three-quarters of a million dollars. You are looking at a $750,000 pizza.
More…